– Events will be more interesting with puzzle!
– Even conferences can be fun! We looked for suitable ways and used different tools. With puzzle your events will be entertaining and exciting!
1. Puzzle games are known to be entertaining. We used it in the event and the result was great. Prior to the start of the event, guests first make the puzzle and when they see it for the first time, they amaze and enjoy it. There was a smile on the face of everyone. The positive start of the event, the good first impression, had a great impact on the continuation of the event.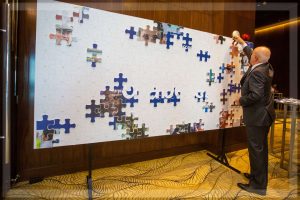 2. Regardless of age,
everyone from big to small came to make the puzzle. There were even some guests who said that they wanted to make the whole puzzle and that it was very fun.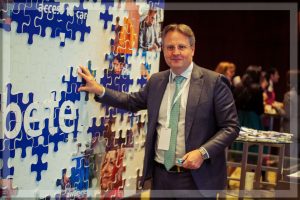 3. When you properly make the puzzle, you get the picture you want to show and the message you want to give. This simple procedure has received very spectacular reactions.